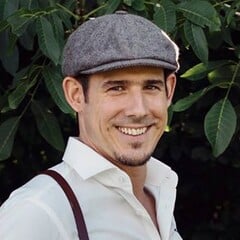 Mark Molnar
Art Director / Lead Concept Artist
Budapest, Hungary
Summary
I am an art director / concept artist / illustrator working in the entertainment industry. Currently Art Director at Pixoloid Studios where I work on projects for international game, film and animation companies.
My previous clients include:
- Production Companies: Marvel Studios, Netflix, Apple TV, Amazon Prime, LucasFilm, Paramount, Time Warner, NBC / Universal, Legendary Pictures, MGM, Axis Animation, DIGIC Pictures
- Game Companies: Ninja Theory, Square Enix, Applibot, Wizards of the Coast, Games Workshop, Fantasy Flight Games, TOPPS, Paizo
among many other companies and private clients.
Skills
Art Direction
Concept Art
Digital Painting
Illustration
Digital Sculpting
Software proficiency